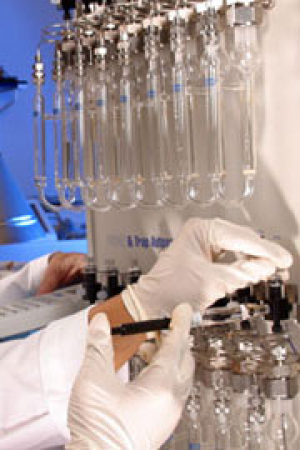 The Environmental Engineering Program of the University of Houston is an interdisciplinary graduate engineering program within the Cullen College of Engineering, administratively housed in the Department of Civil and Environmental Engineering. The Program and its faculty are internationally known for their research and teaching in water, wastewater, microbiology, bioremediation, soil and hazardous waste treatment and modeling, and airborne particulates.
The Environmental Engineering program offers the degrees of Master of Science (M.S.), with thesis and non-thesis options, and the Doctor of Philosophy (Ph.D.). The emphasis of study and research is placed on municipal and industrial water and wastewater treatment, water reuse, hazardous-waste management, and groundwater restoration with elective courses in the fields of air pollution modeling, measurement and control, engineering management, business and public policy, environmental law, water resources engineering, chemical engineering, chemistry, biochemistry and geosciences.
Courses are scheduled to accommodate both part-time and full-time students; 24-30 hours of required course work can usually be completed in one calendar year of full-time or three years of part-time study. Full time thesis students generally can complete the masters of science degree in 2 years and a Ph.D. in 3-4 years of consecutive study.
For our Graduate Student Orientation Presentation, please click here.