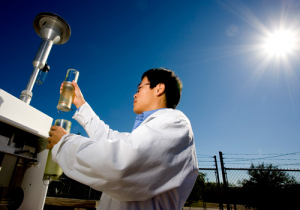 The mission of the Department of Civil and Environmental Engineering in undergraduate education will be accomplished by achieving the following objectives:
University of Houston Civil Engineering Program graduates will:
Become leaders in the engineering profession by meeting or exceeding employer expectations in the public or private sectors through the achievement of excellence in decision-making, design, ethics and communication skills.
Continue to develop professionally by pursuing licensure, graduate and professional studies and/or continuing education.
Contribute to society through active engagement and participation in organizations and committees to address important societal issues.