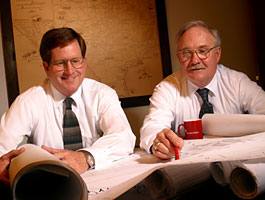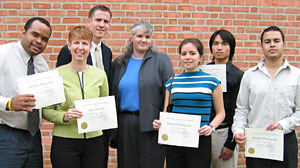 Numerous scholarship opportunities are available to students enrolled in the Department of Civil and Environmental Engineering. Some scholarship programs are open to all University of Houston students, such as those administered by the Office of Scholarships and Financial Aid and the Office of the Senior Vice President for Academic Affairs, while other programs are available only to students in the UH Cullen College of Engineering.
There are also several endowments (listed below) that support scholarship awards to students currently enrolled in our Department. Many of these scholarship endowments were created by, or in honor of, UH Civil and Environmental Engineering alumni. Most of the Departmental endowments support scholarship awards in the range of $500 to $2000 per year.
Ambrose John Malloy Endowed Graduate Fellowship
Only one application is necessary to apply for all UH Department of Civil and Environmental Engineering Scholarships. Interested students should download and fill out the scholarship form in MS Word format. The application deadline for all Departmental scholarships is June 1 (a new application should be submitted each year). Award decisions are made during the summer and the awardees are notified in late summer or early fall.
These scholarships are administered through the department scholarship committee. The current chair of the committee is:
Dr. Reagan Herman
Civil and Environmental Engineering
University of Houston
N107 Engineering Bldg. 1
Houston, TX, 77204-4003
e-mail: civil [at] egr [dot] uh [dot] edu
Click here to see the list of Scholarship and Fellowship Recipients